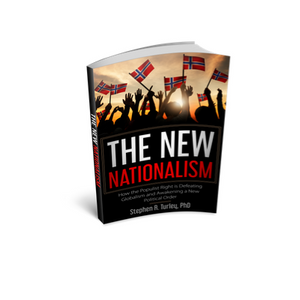 Nationalism is back – with a vengeance! 
All over the world, a new political order is rising. From Brexit to the election of Donald Trump, from Central Europe to Italy, from India to Turkey, the world is moving to the nationalist-populist right like never before. But why? In this thought-provoking book, you will discover the powerful trends behind this mass move to the populist right, and how these dynamics are completely overturning the globalist political and economic order. 
HERE'S A PREVIEW OF WHAT YOU'LL LEARN ……….
What precisely is fueling nationalist movements

What's NEW about this New Nationalism

How populism is redefining political parties

How religion and tradition are making a comeback

Why nationalism is the wave of the future

And much, much more!
If you find yourself attracted to the New Nationalism sweeping the world, you will not only be enriched by encountering a number of case studies of populations reawakening to their cultures, customs, and traditions but you will be encouraged to learn why this nationalist renewal is only just the beginning. 
Get your copy today!